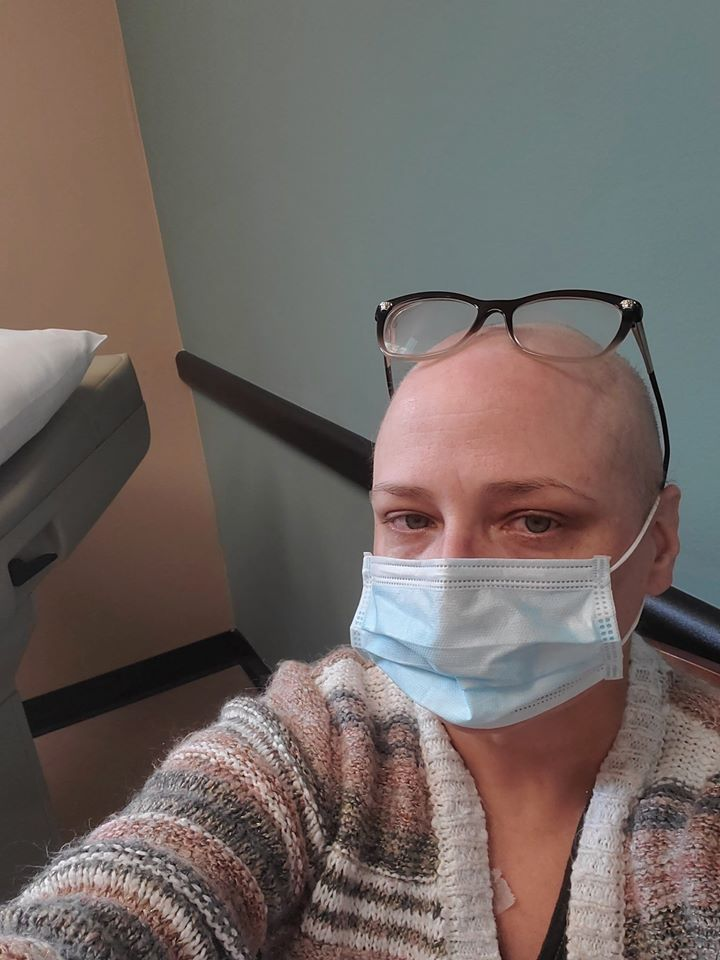 This is an unpleasant post to write but I've been researching Maria Farmer, the kidnapped art student detained by Epstein and Maxwell in the Arizona Ranch and threatened with death by marksmen or Dobermans if she tried to escape.
As I was listening to her story I felt she was not telling the complete truth. I'm not saying she wasn't abused by her parasitic hosts, but I felt confused and angry, when I discovered she introduced her younger brothers and sister to Epstein and Ghislaine, despite knowing on the first day of her job something was very wrong, as she had to give Jeffrey a footrub and was later abused by them.
As I scrolled down I quickly discovered most people in the comments, sycophants aside weren't buying her story. I'm publishing them here so you can see that there's something rotten about her story.
Update: Maria was deplatformed from twitter, but not before tweeting the following pic. I don't believe anyone whose raison d'etre on social media was to defend against sexual abuse would post this picture. The video posted above is unavailable but the comments were cut and past from it, and still remain here.

Dez H1 month ago
Are you kidding me????? Screw those art supplies! You should have left with your brothers. Death over art supplies? Really? I'll never get past that. 👎



Lisa Dvorak3 days ago
Exactly



Mike V.1 month ago
She totally didn't answer why she went back after walking her brothers to the gate.Did she really say they had all my worldly possessions?? People who are scared for there life don't care about possessions.Its hard for me to take this woman serious now.



world learner1 month ago
Why would Maria even bring other members of her family into a situation she was not sure about



Yvette Torres1 week ago
I got lost when she said her father came, was at the gate, took the boys, but she went back for her art supplies? This after being assaulted and told there were dogs and snipers? I'm missing something or don't understand the abused control dynamic.



Ivana Tinkle1 month ago
I do believe most of her story, the experience can easily warp a person.
I've heard her interview with others recently, there are a few details that seem... somewhat fabricated. BUT those details might have needed to be altered (to her) for safety and the shame of what really happened and why.



KRISTINA1 month ago
She lost me when she said she didn't leave with her brothers



mardigrasqueenofthesouth k1 month ago
we need more explanation why maria didnt leave with her dad. If she was afraid for her life, she would not have care about any possessions., my opinion



Remetski24011 month ago
Sorry Shaun, many of her tidbits don't ring true



Quirkybird1 month ago
Why in gods name were her brothers there?!?!



Steven Jones1 month ago
Yeah . This story sounds suspicious . Sounds a bit contrived . 🤔



Ron Wells1 month ago
Sounds made up



Chuck Hockey1 month ago
Her mom was a single mom and needed a sitter



Bruce Clarke1 month ago
So what happened to the sister?



Olicnana1 month ago
There's something off about this. Listen to her without watching the actual video. Something is off.



Mari rodriguez1 month ago (edited)
I am sorry but her story does not add up when she says about her brothers and that was her last night , why bring her little brothers and then not leave with them, if it's was so bad with sharp shooters and she would have already known all this if that was her last night there she would have been to Palm beach already and when asked about important people being around she says she is afraid to say any names but then only calls out Trump and Ivanca presumably the most powerful people .I asked God to show me the truth before I decided to comment and thought about it for truth . I am not saying that things didn't happen to her but it does not add up the way she is telling it . If your scared for your life you leave when you get the chance not go back for her things sorry it's not adding up nor her timeline and Why now.. To me it needs to be vetted further



zorroon milkavitch1 month ago
also the other confusing point is if she's there against her will and they're doing all this unscrupulous things to her why would they allow her to have her telephone and be able to make calls to anywhere she wanted to call it's just very strange the way this all stacked up but if all this is as nefarious as it all supposedly is then I am very satisfied the Epstein has choked himself pretty well



Minnie Mouse1 day ago
If she really wanted to leave she wouldn't have worried about her art supplies



Kathy Sharpe1 month ago (edited)
Her brothers were there why? And a boyfriend?



Andrew Smith1 week ago
Don't know why but she sounds quite deceitful and dishonest with her words. Don't get me wrong. I believe that these lot are nonces but she seemed quite happy taking all this money for years and living the high life. I want to see her on a polygraph before I believe a word that comes out her mouth.



Spin Darella1 month ago
I don't doubt she was raped and traumatized by being around this evil couple but there are holes all over the place with her account of what happened, I can't point them all out but going back for ur art supplies knowing ur going to be killed don't make sense, being able to phone anyone u wanted to tell them where u were don't sound like what people fixing to kill u let u do, she was free to walk to the gates to leave a hell hole but chose to stay there instead, sounds 🎏 to me.



Matthew Roach1 week ago
Why in God's name would you have your little brothers over to these monsters house...🤔



Icecream Headache1 month ago
Think about this. She was young, she paid for art school, her art supplies were not given to her. The art teacher was suppose to guide her not manipulate her, jobs were promised and she thought she had to wait it out. She was surrounded by vipers. Les Wexner, Epstein, and Maxwell don't take care of anyone. Where was Marie's safe place to fall? Before you say her Dad, remember he sounds like he was absent most of the time. She had no place to be safe.



Darren1 month ago
Does anybody actually believe this woman?? Stayed for art supply's and the whole Doberman/shooters thing.. calling bs on this one..and she fed her sister to these people



Rachel Laurence1 month ago (edited)
Darren gee????? P. S this story don't add up🤔



zorroon milkavitch1 month ago
I don't know why she would give her brothers to her father at the gate but why wouldn't she leave along with them I don't know I guess I do not I'm not catching how this all works



Heraldo Riviera1 month ago
So what happened with the sister?

Veronica King1 month ago
Why did she have her two little brothers with her ???



Samantha Gipson1 month ago
Why did she go back for art supplies when she'd been assaulted? I don't doubt her story, I just don't understand that part...



Ticia Miller McCloud1 month ago (edited)
Samantha Gipson there are lots of holes in her story. I know she was assaulted. However, she is dead wrong about some things. Also, why would she continue to expose her siblings to this. I have been to the wexner home a few times. Also know the "guest house" was gifted to Epstine . Everyone knew that. Less purchased the city of NA and built the village in the late 80s. NA didn't even have a police department when he bought it. He, less, built the entire town. I have said , time and again, yes I remember when she was assaulted and didn't question it. But there is more to this than meets the eye.